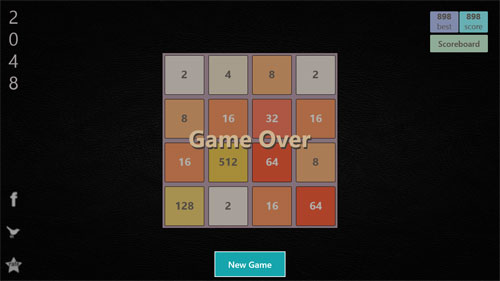 2048 Now
Most addictive version of 2048 game and almost perfect 2048 number puzzle game for Windows 8! Explore deep challenge for your mind!
-Game instructions-
Swipe or use arrows to move the tiles, when two tiles with the same number touch, they merge into one.
Example: 2+2=4 ... 4+4=8 ... When a 2048 tile is created, the player wins.
Link: 2048 Now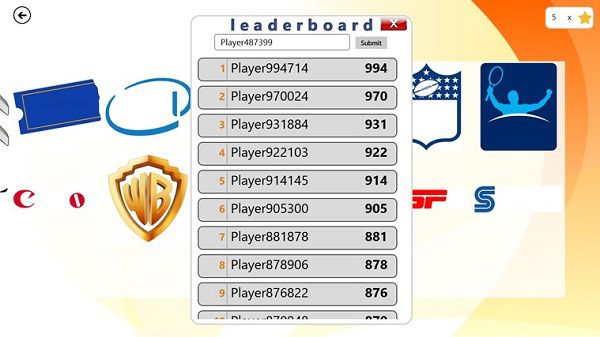 Brand Logo Quiz
Guess the brands with #1 Logo Quiz!
Logos Quiz is a free game full of fun that consists on guessing the names of hundreds of logos from different companies.
We can see various company logos every day and everywhere.
On TV, walking along the street, in magazines ... simply everywhere!
How many of brand logos can you guess?
More than 1 000 logos are available for you to guess in over 22 exciting levels.
Exercise your brain with BrandLogosQuiz!
The most addicting word game ever!
Link: Brand Logo Quiz

DownTube
Watch your favorite youtube video clips and download them as video MP4 file or music MP3 file.
In addition there is a large library of full length movies for online watching (Comedy movies equires AdFree license which is available for purchase in application) . New movies are added every day.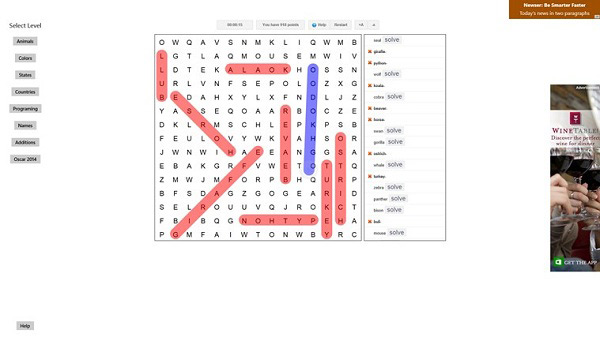 '
Words Puzzle
Are you ready for WORDS PUZZLE? It's the most addictive new word puzzle for your Windows 8!
Swipe your finger in any direction to create words from the jumbled puzzle. Find the best words on the board to high scores!
There are 7 items to choose from:
- Animals
- Colors
- Countries of the World
- States of the World
- Additions
- Names
- Programming
- Oscar
Link: Words Puzzle

YouTube Downloader
Simple youtube downloader which will download any youtube video.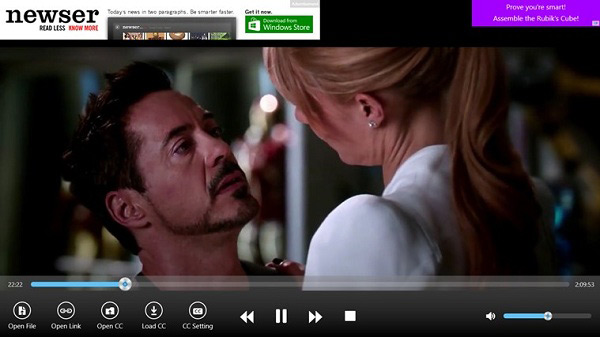 VideoBox Player
Using a clean and elegant design. It is built to play your files, from your libraries.
VideoBox Player supports common media formats like MP4 or WMV and MKV as well as MP3 or WAV audio file formats. It also supports SRT subtitle files for caption overlays with automatic character encoding detection.
VideoBox Player is also support PlayTo, which lets you stream from your device to a DLNA supported TV.
Link: VideoBox Player

Midi ShowController
Midi controller of dataton watchout production pc
Control all kind of functions
link: http://apps.microsoft.com/windows/app/midi-showcontroller/24b8b841-b3bf-4a7d-b35a-fe5382fdc1c2
Short video how to use it: